SmartMotor Reduces System Costs for Precision Shapes Northwest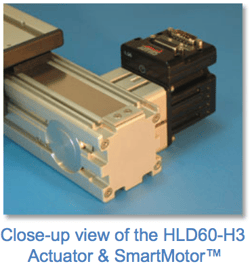 Taking an innovative design approach to the traditionally large, heavy and expensive surfboard shaping machines previously available, Precision Shapes Northwest, a U.S. surfboard design studio was inspired to develop and build compact, rugged and low maintenance surfboard shaping machines that provide a faster return on investment for its customers.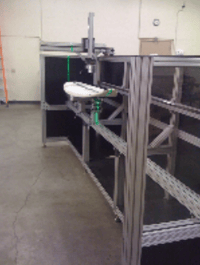 By utilizing the HLD60-H3 linear actuator from the OEM Dynamics division of Animatics, the unique harmonic principle and internal gear reduction of this linear motion system eliminated the need for a gearhead, making the concept of a compact shaping machine design a reality. This new design allows machine operators the ability to use less shop space while providing greater throughput with quality surfboard shapes.
The JenCNCs™ software was also utilized, combining both a CAD/CAM and motion control software package into a unique graphical user interface to control multiple SmartMotor™ servos on the linear motion systems in true 3-D coordinated motion. This allowed the machine builder to design, construct, and get the machine to market in record time. The machine is marketed as a surfboard shaper's personal assistant, aiding throughput for both small and medium board production.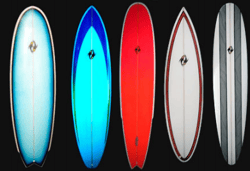 The full Animatics solution provides for a userfriendly machine that delivers an unrivaled advantage over the competition in terms of accuracy, ease of use, affordability, flexibility and maintenance costs. The fully integrated Animatics solution also eliminated additional parts such as a separate motion controller, drive amplifier, and cables, thereby reducing purchase costs , assembly time and shipping costs . Animations' solution and allowed for a drastic reduction in overall sell price compared to the existing competition, helping achieve faster market penetration and higher profits for Precision Shapes Northwest.

Download the PDF version of this case study here.